Notice: People have wrote me that some of the lenses might be bad copies, take that into account when you look at the lens test and try to compare it to other lens tests online.
I bought a lot of older medium format cameras and lenses through the years, to shoot film and to use with my Fotodiox Rhinocam adapter with the Fujifilm X cameras (will write more about the Rhinocam soon). But how do they all compare and how do they compare with modern lenses? I made this comparison test to figure out.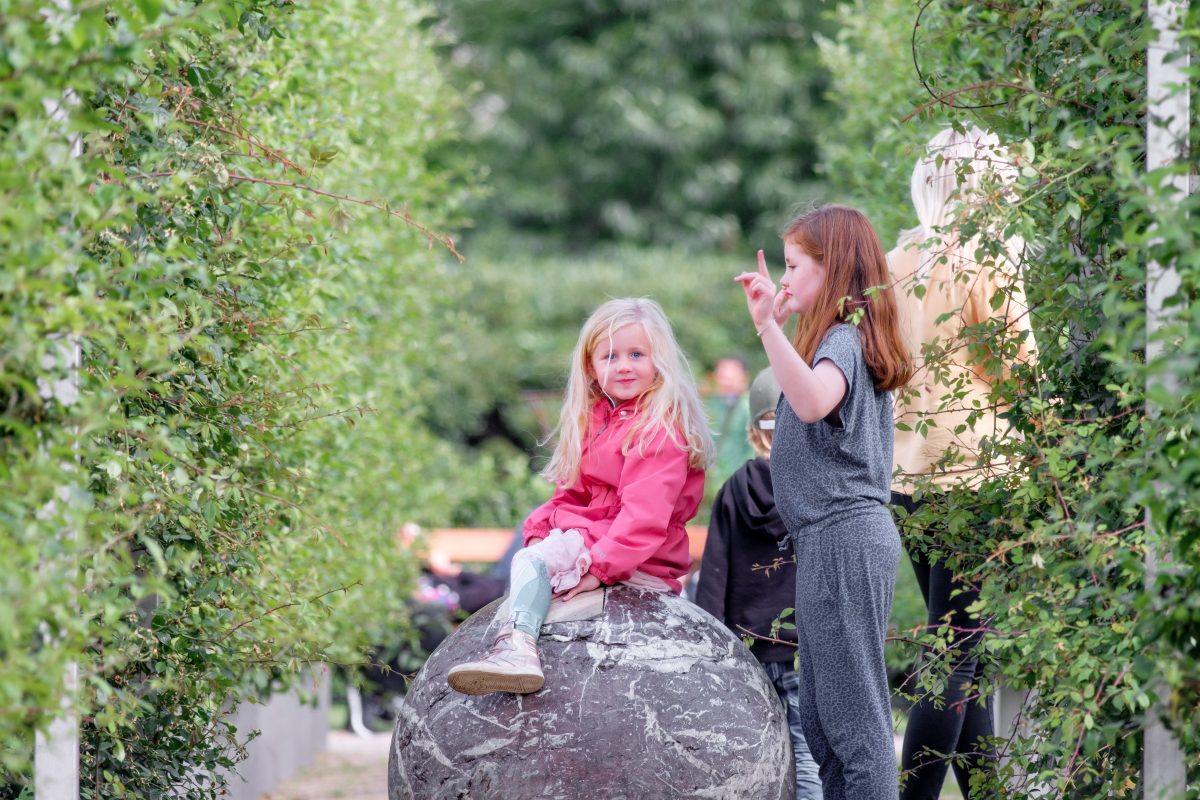 The test
I don't have any experience comparing lenses like this, so I'm sorry if I oversee something. The test was done indoor shooting a bunch of object with the same lighting and with the same camera settings (iso200, fixed white balance) on a tripod. Since the focal lengths are so different (from very long to very wide angle) it was hard to get the exact same framing, but I think it's still possible to make a conclusion based on the test photos.
Does it matter that it was tested on aps-c and not medium format? I don't think so, it's just a crop. Dropping digital or cropping with a smaller sensor is the same. But I know some people are gonna disagree.
Lens name

Sharpness wide open

Sharpness closed f/11

Image rendition

Bokeh

Mamiya 645 Sekor C 300mm f5.6

6

9

8

3

Mamiya 645 Sekor C 210mm f4

7

9

7

5

Mamiya 645 Sekor C 110mm f2.8

7

8

7

7

Mamiya 645 Sekor C 80mm f2.8

8

9

8

6

Mamiya 645 Sekor C 80mm f1.9

7

9

8

7

Mamiya 645 Sekor C 80mm f4 macro

7

8

4

3

Carl Zeiss Jena Biometar MC 80mm f2.8

1

5

3

1

Mir 26b 45mm f3.5

1

2

1

1

Mamiya 645 45mm f2.8

7

8

7

3

Pentax 6×7 SMC 55mm f4

7

7

6

2

Pentax 6×7 SMC Takumar 105mm f2.4

5

6

6

5

Pentax-A 645 SMC 150mm f3.5

8

7

5

3

Fujifilm XF 56mm f1.2

(not medium format,

only for comparison)

10

8

10

10
Here are a small cropped area of each test photo, aperture is f11, raw files are unprocessed. Full size version here.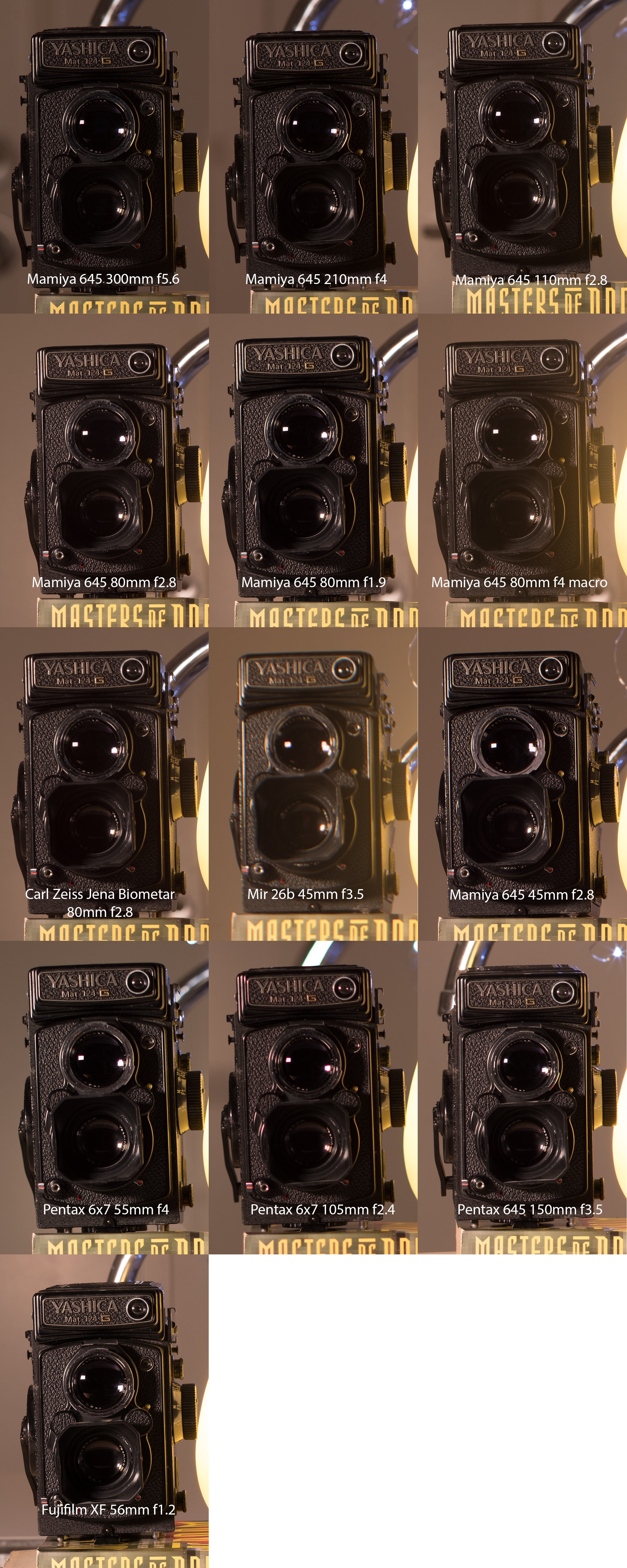 Conclusion
The Both Pentacon Six lenses (Carl Zeiss Jena Biometar 80mm f2.8 and the Mir 26b 45mm f3.5) was disappointing. I actually heard good things about the Biometar as a good portrait lens and that the Mir was supposed to be very sharp. Shooting them wide open both was unusable, stepping them down the Biotar got better but the Mir was still unusable. These lenses are a lot older than the other ones so I guess that's why.

All the Pentax lenses disappointed me especially the 6×7 lenses. Not only where they a bit more unsharp than the Mamiya lenses but also did they have a lot of chromatic aberration giving this purple fringing around all objects.

Mamiya lenses are great. This test proves it but it was also my experience using the lenses. They are pretty sharp and has a pretty nice image rendition. Images has this nice magenta tint and good micro contrast. A lot of lenses from the 80's or older has this uncharming look, the Mamiya lenses don't, not that they look like modern lenses but something in between.

High quality modern lenses are better than these older medium format lenses. So only get them if you think it's fun to use them on modern cameras or if you shoot some medium format film.
Related links